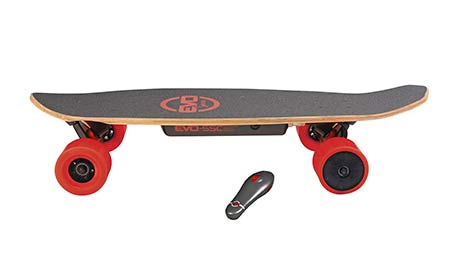 The Evo-SSC is a true cruiser, electric and ultra-lightweight. Its is compact and it will be your ideal companion to move around.
---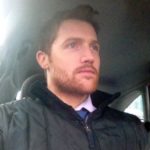 Julien, 36 years old, commercial:
« A skateboard that keeps his promises, small, light and very convenient. I often take it for rides with my son, him on his bike me on my skateboard, it avoids running after him and I enjoy myself!»
---

EIM Technology :
EIM Technology (Evo In-wheel Motor) enables the integration of motors in the wheel thus having the following advantages over an external motor with belt

EIM Technology motor 350W
Speed 20Km/h
A 350w motor is a medium power motor, not able to climb steep hills unlike motors of 800w and more.

Lithium battery
Autonomy 8km
Battery 36V / 2.2AH : 79wh.
The low friction of EIM technology motor allows you to use this electric  skateboard like a normal skateboard.
Allowed in air transport under conditions
Free wheel
Use this electric skateboard like a normal skateboard

Remote control
Evo-SSC is supplied with the mini remote control :
• The mini : Compact and easy to pocket, it is thumb-controlled
Bamboo deck

Size : 76cm * 23cm
Wheel : 90 mm – Hardness 90A

Skateboard trucks :

Lightweight and easy to handle.
Battery charger 1.5A

Charging time : 1h30
Weight

4,9 kg.
Rider maximum weight : 100kg
Easy maintenance :

Evo Spirit designs its skateboards to make maintenance easier. Replace the battery, controller or motor in few minutes with just an Allen key. Evo-spirit stocks all the spare parts and keeps them for several years, even for models that are no longer in the catalog, to enable you to maintain your equipment over the long term.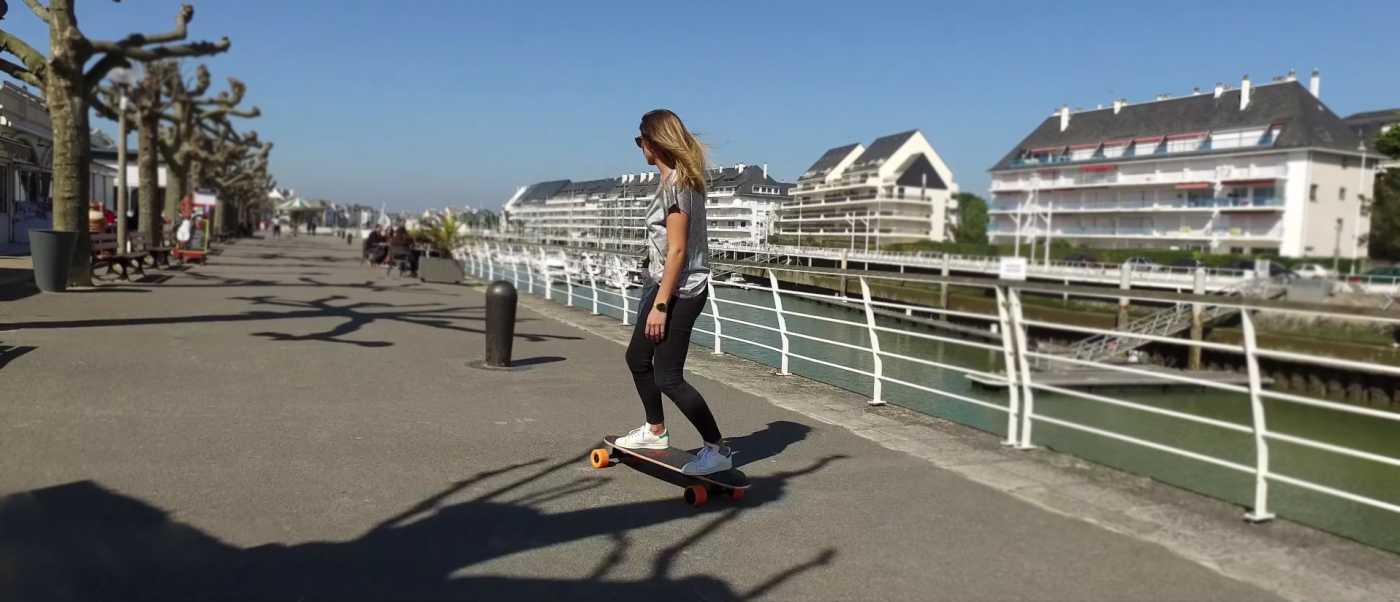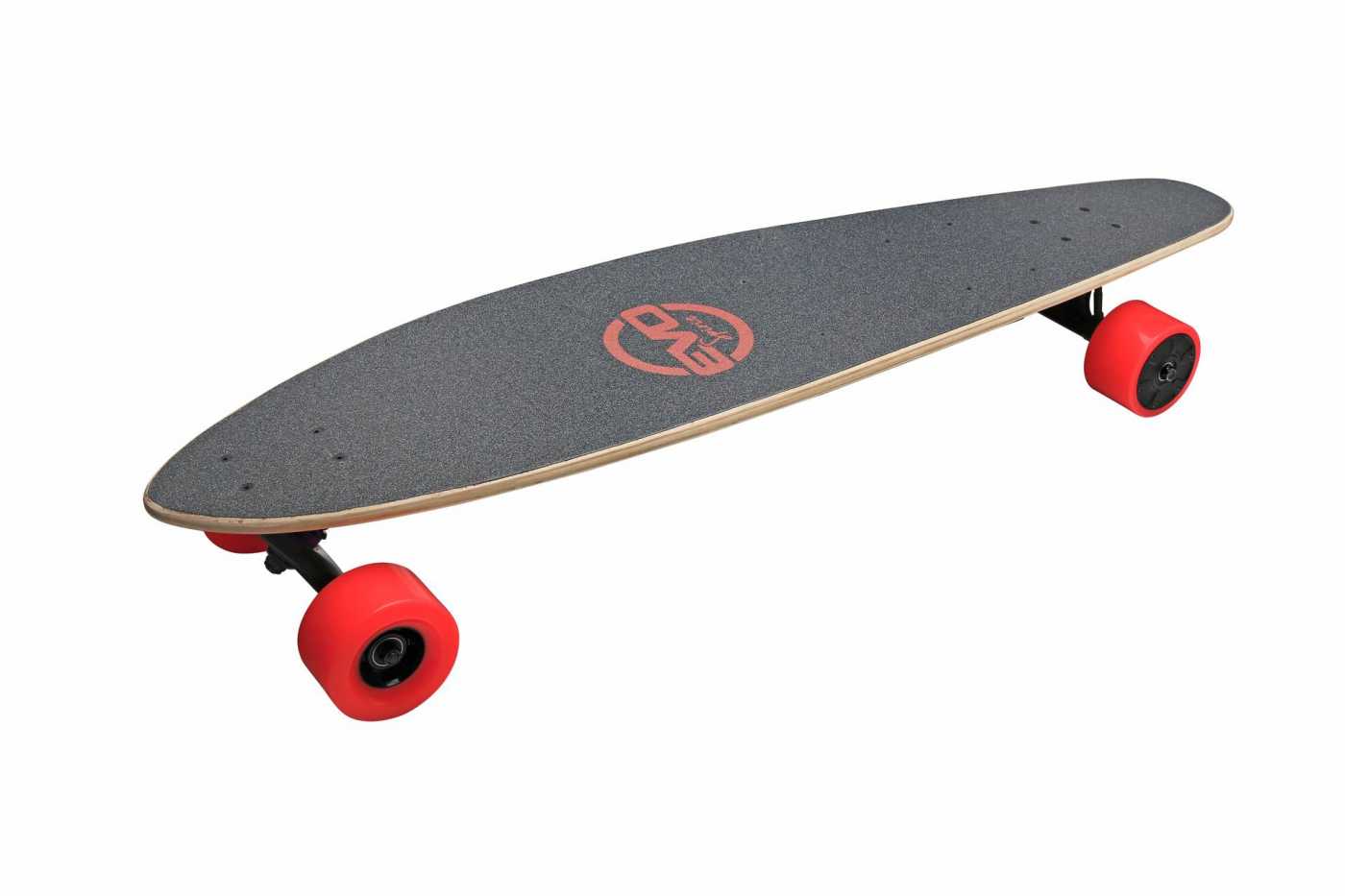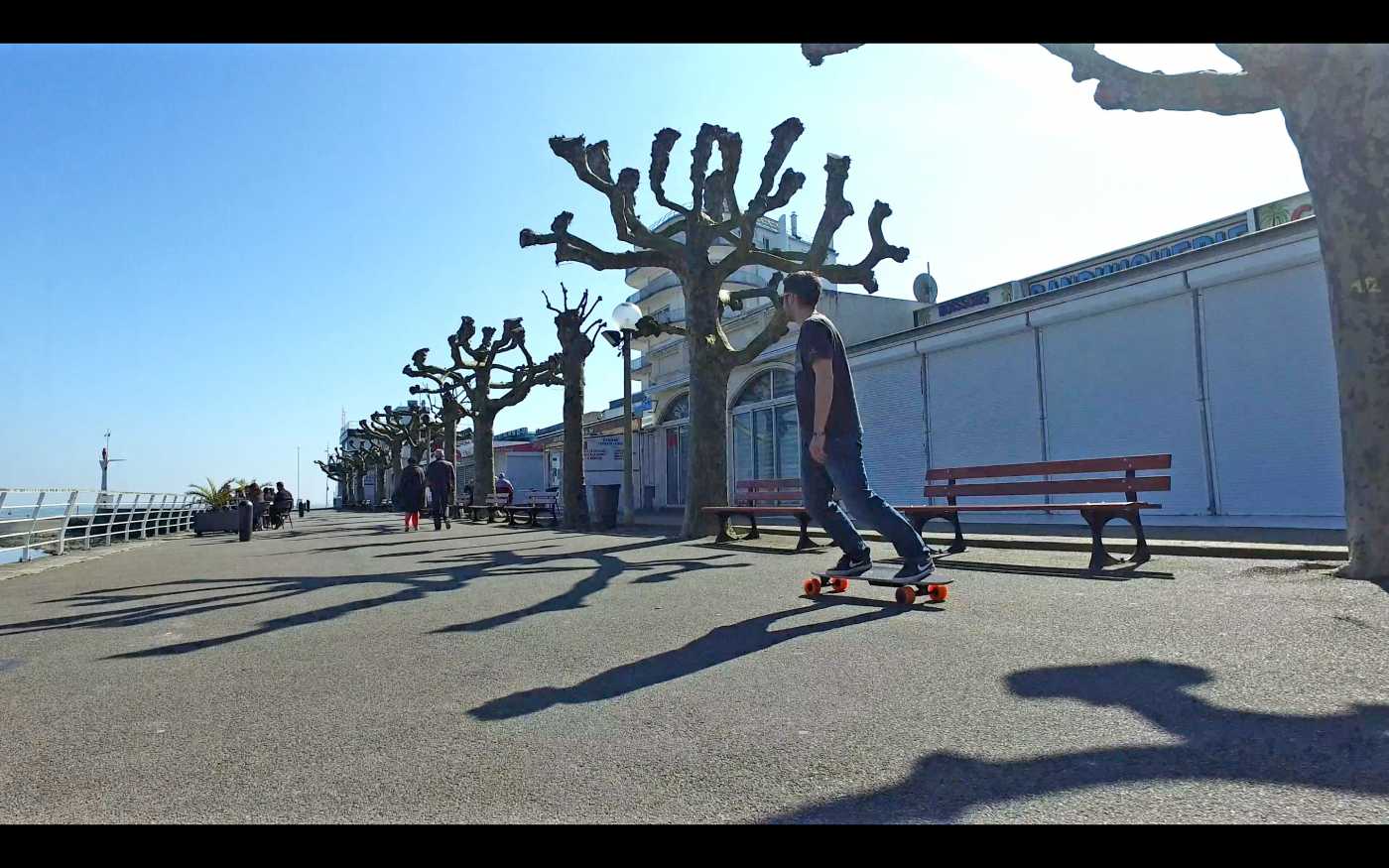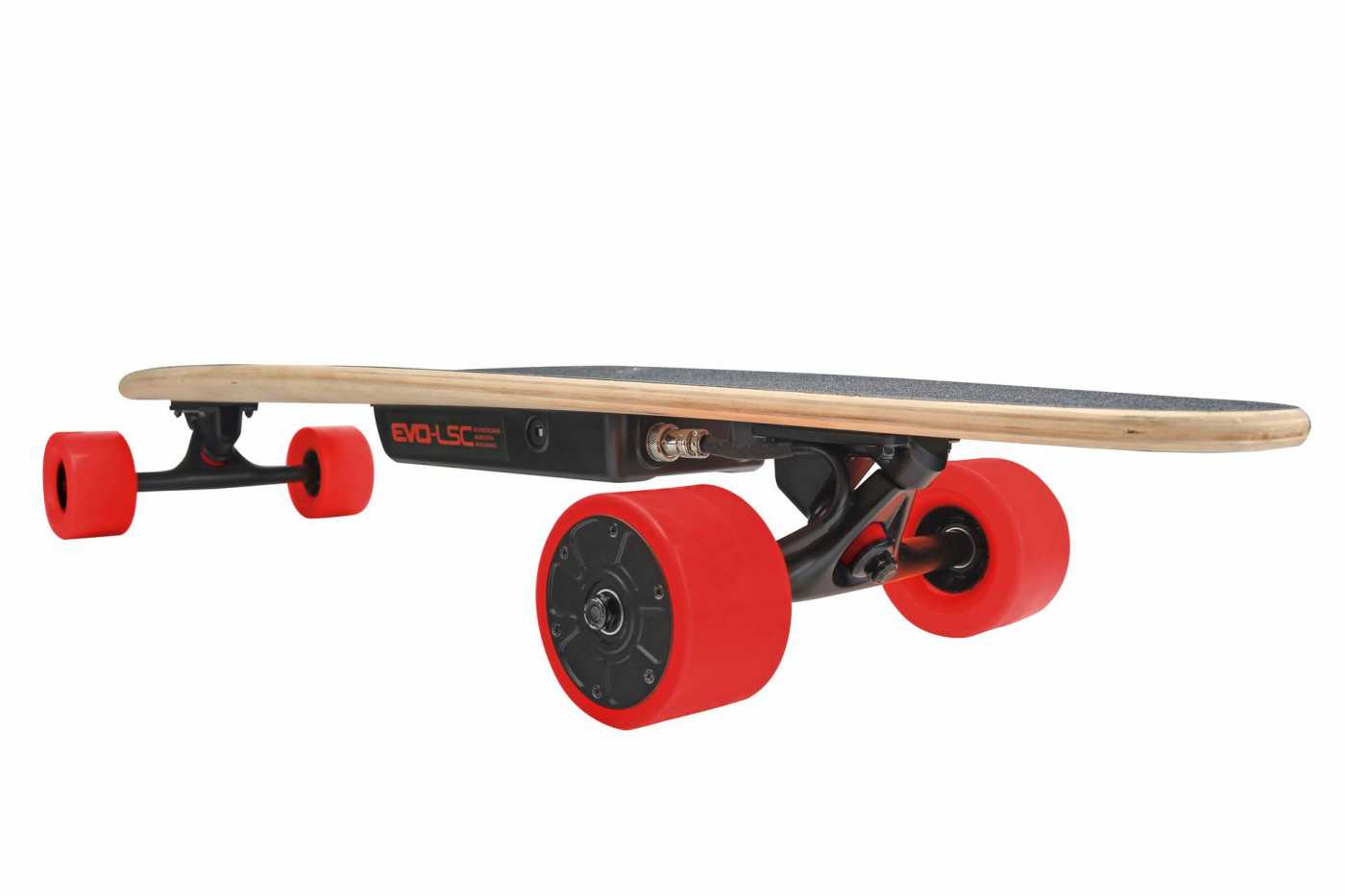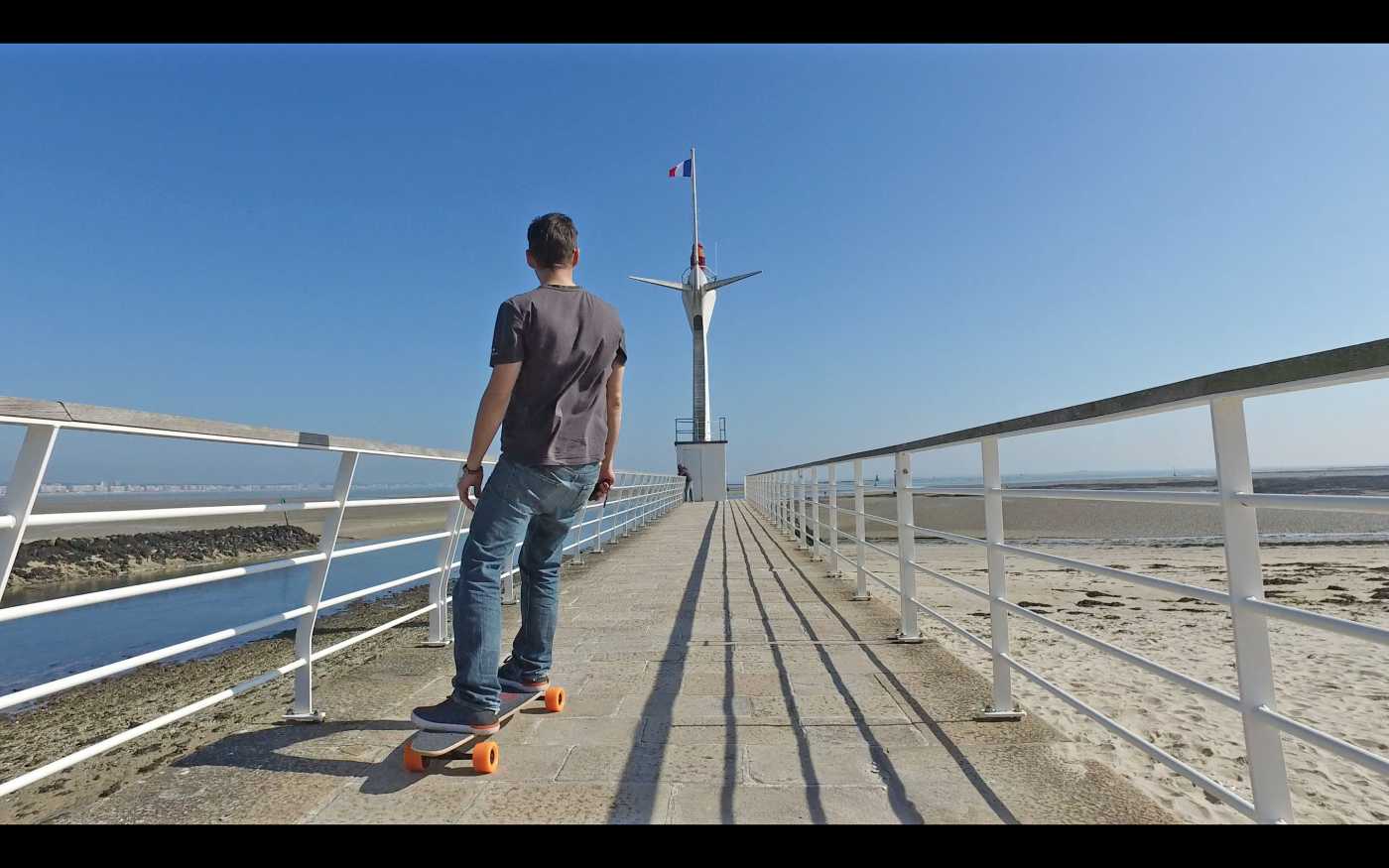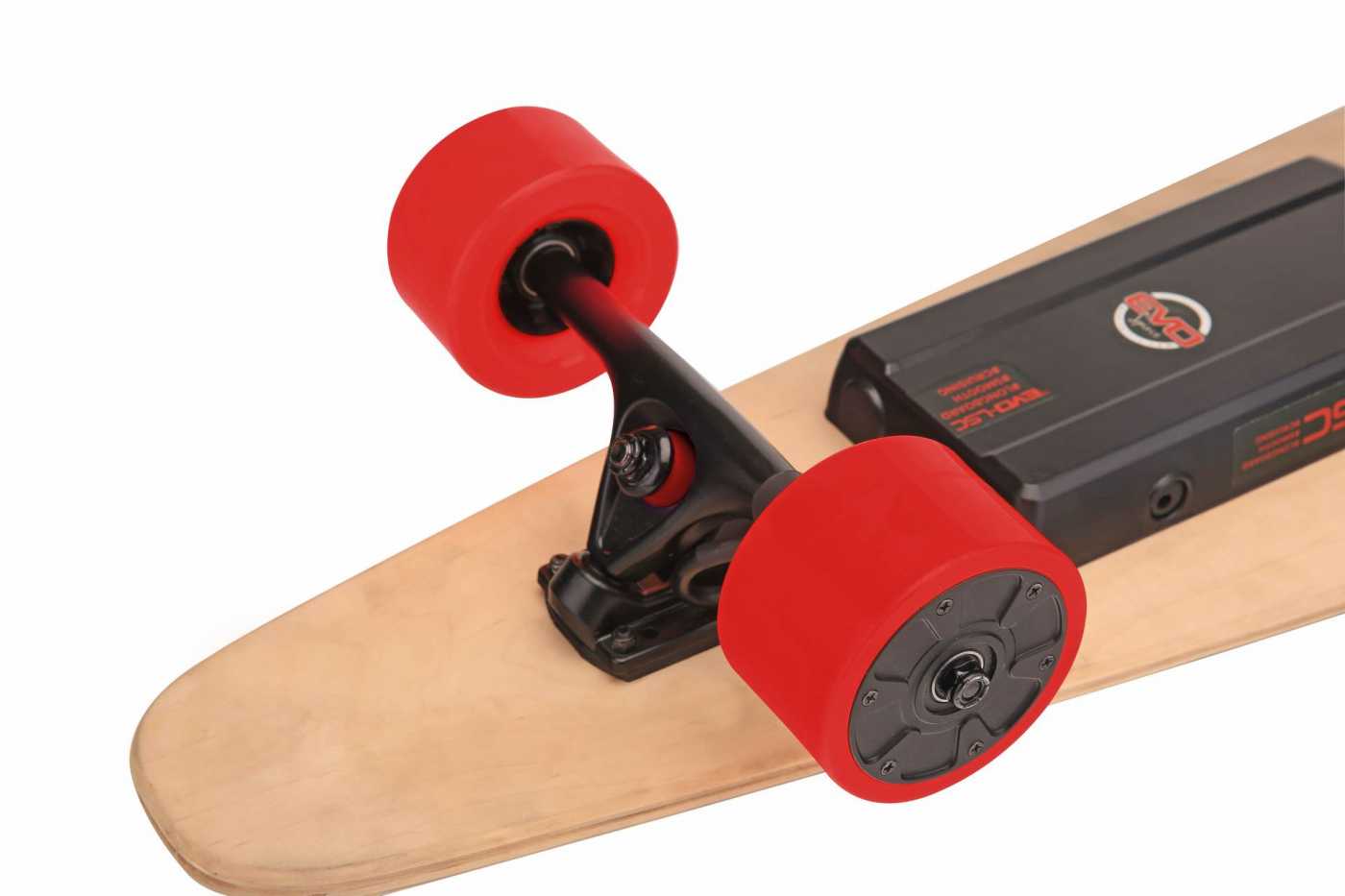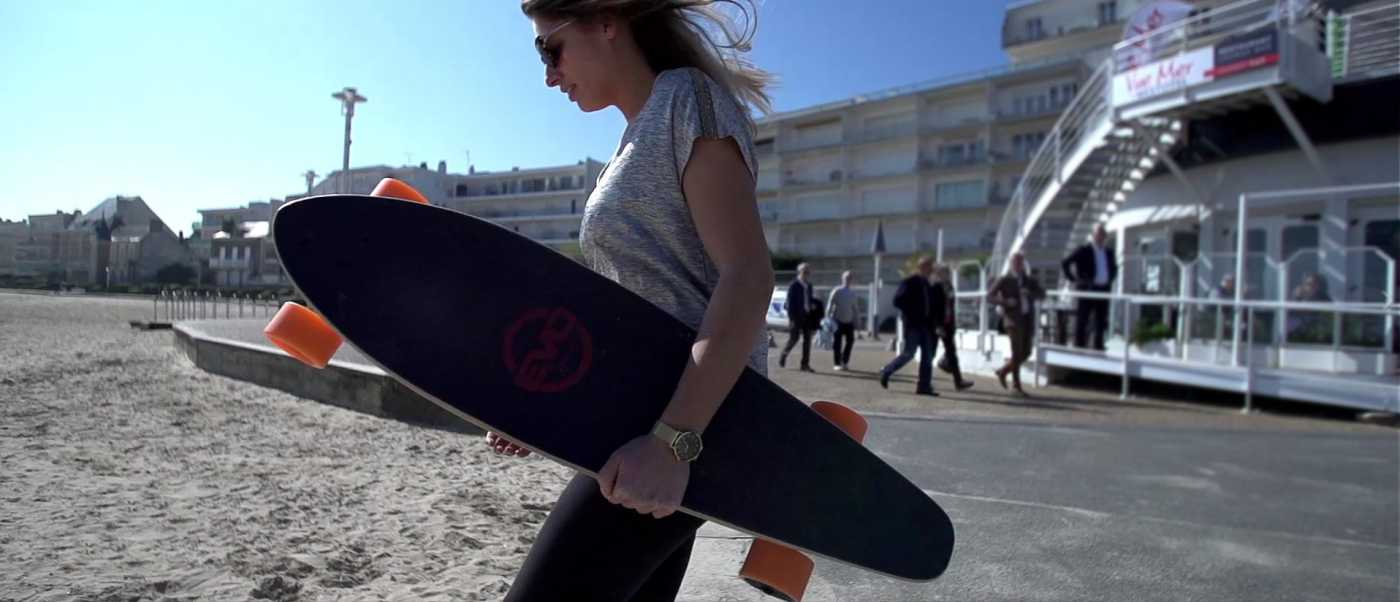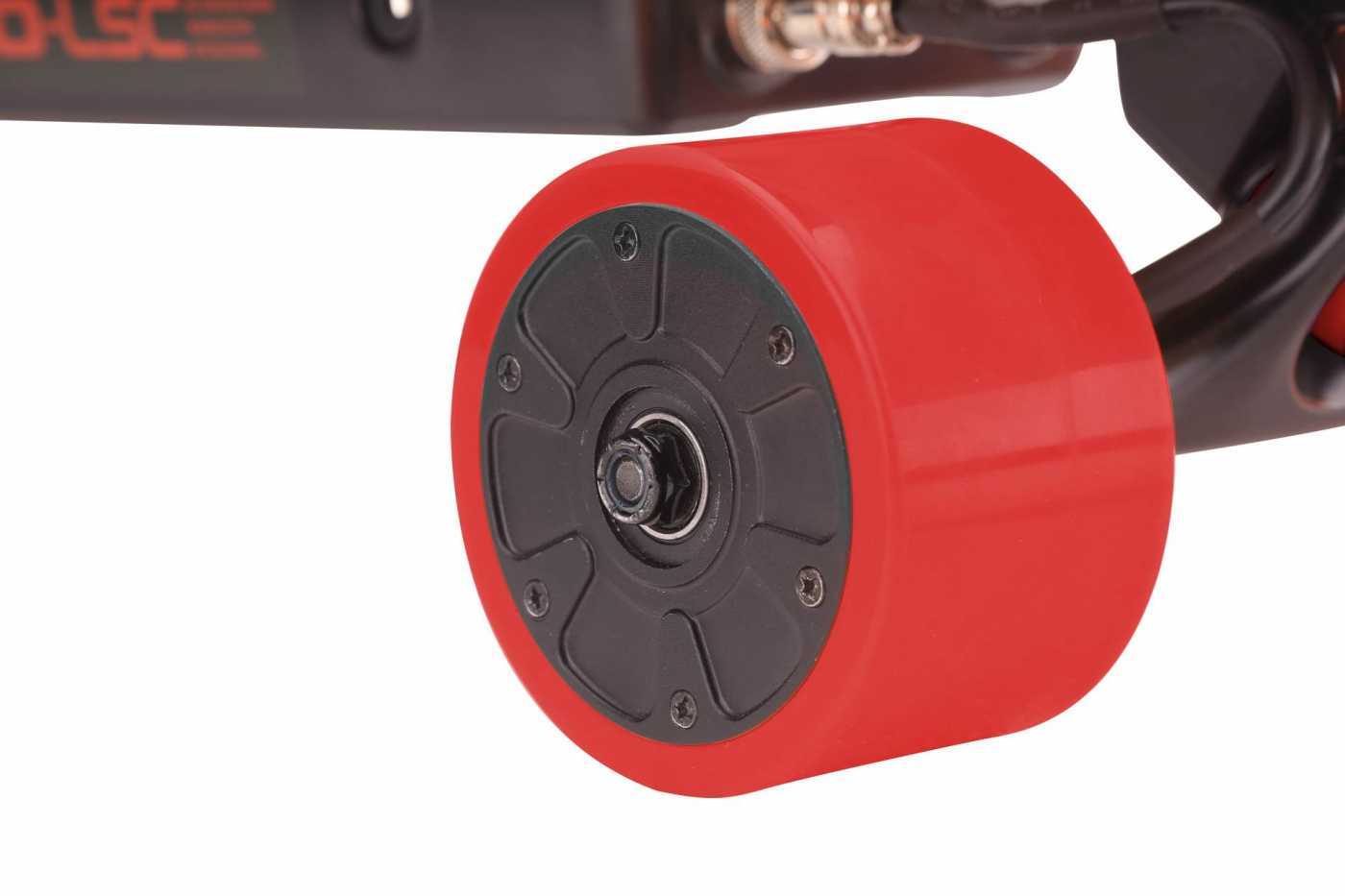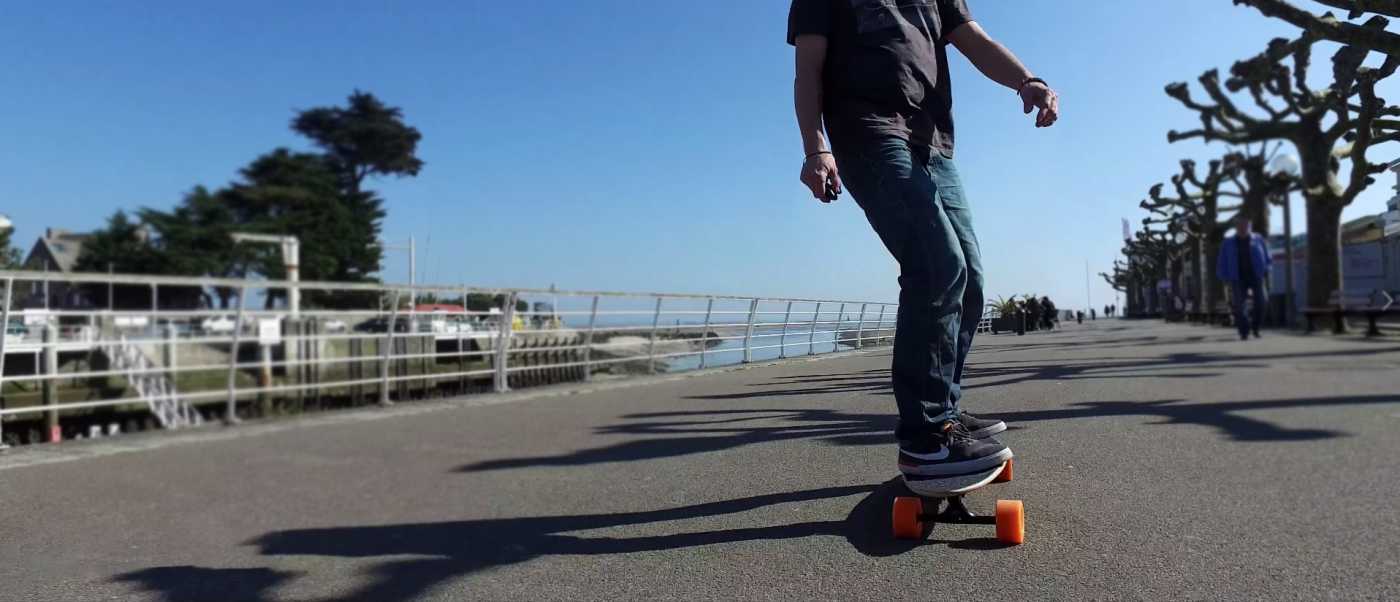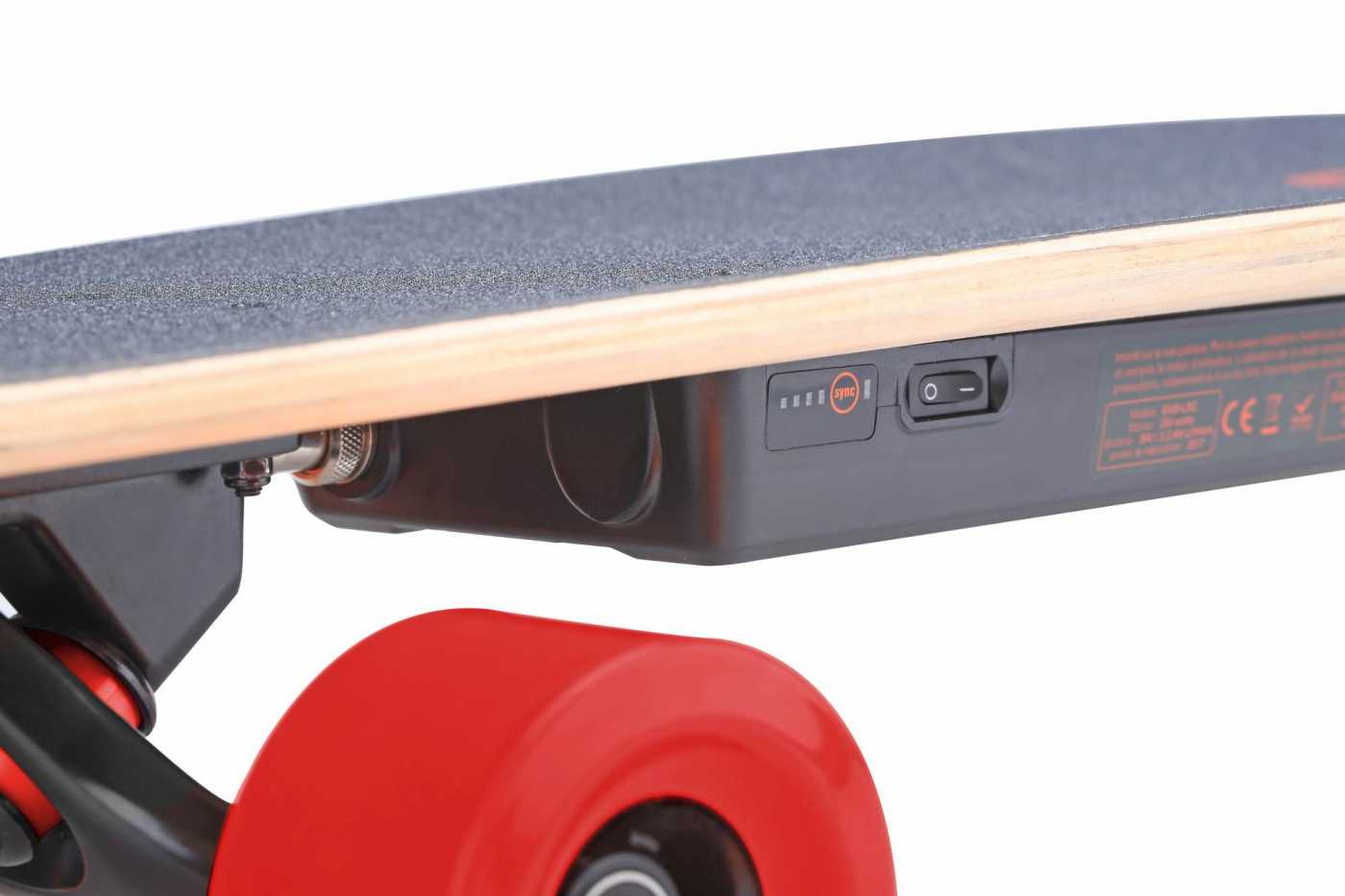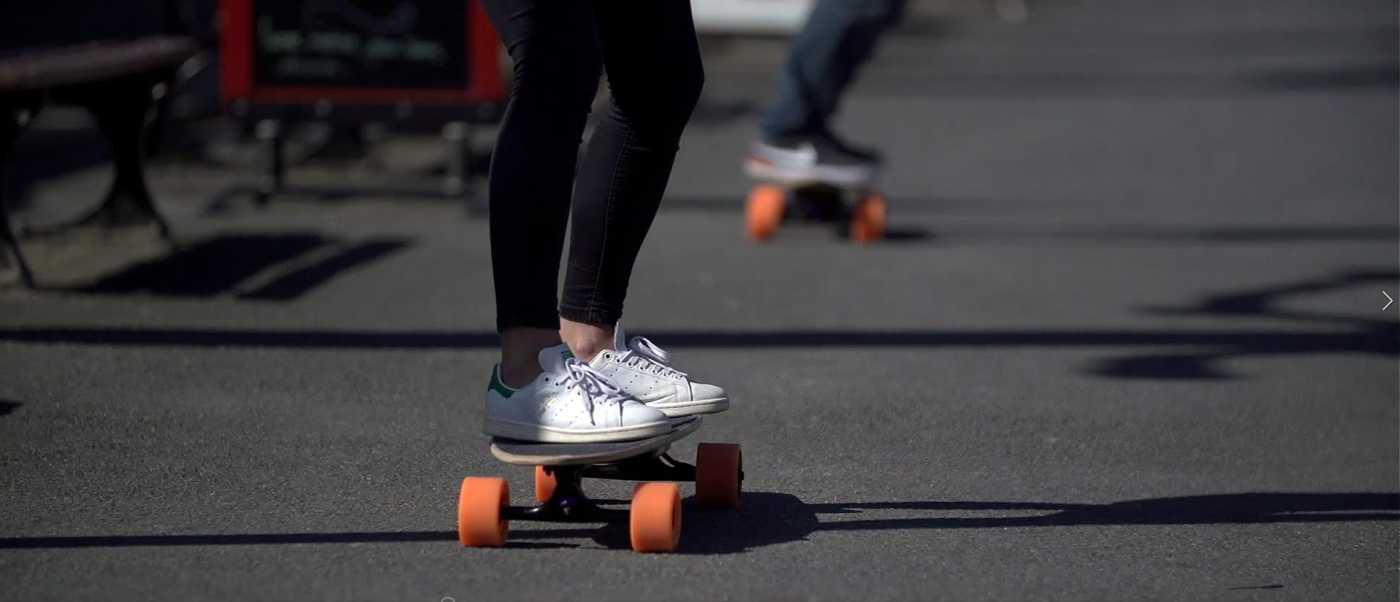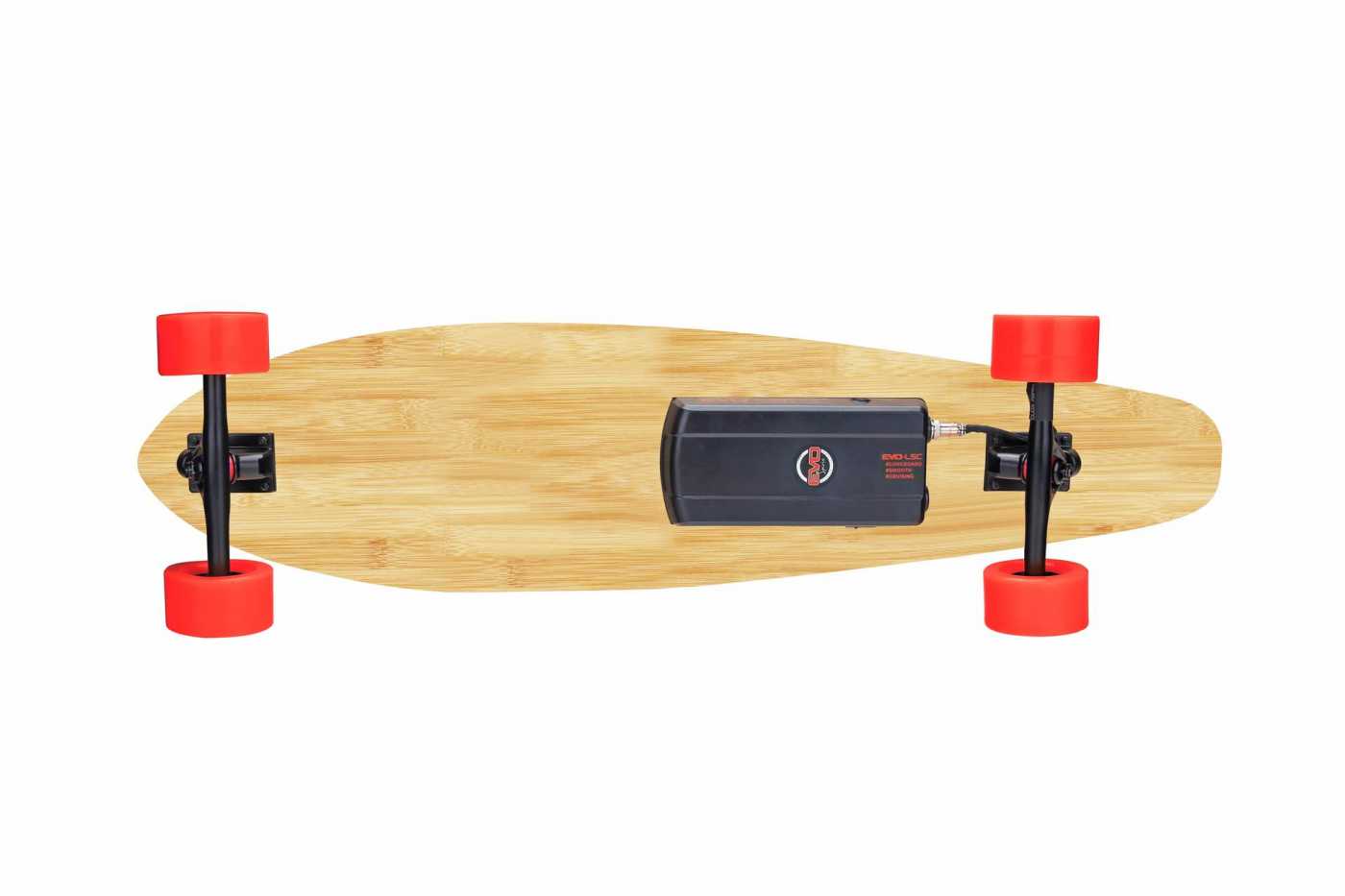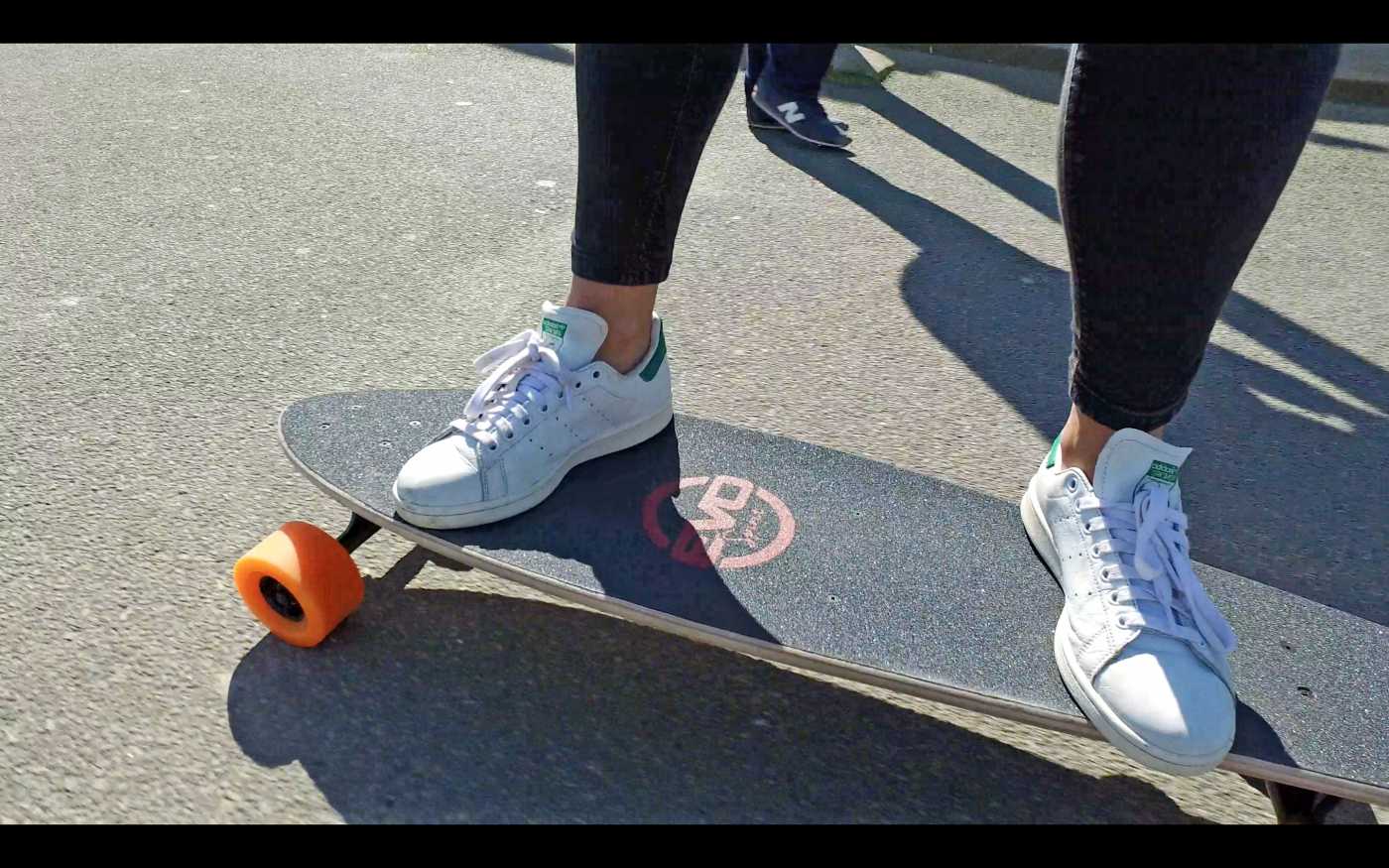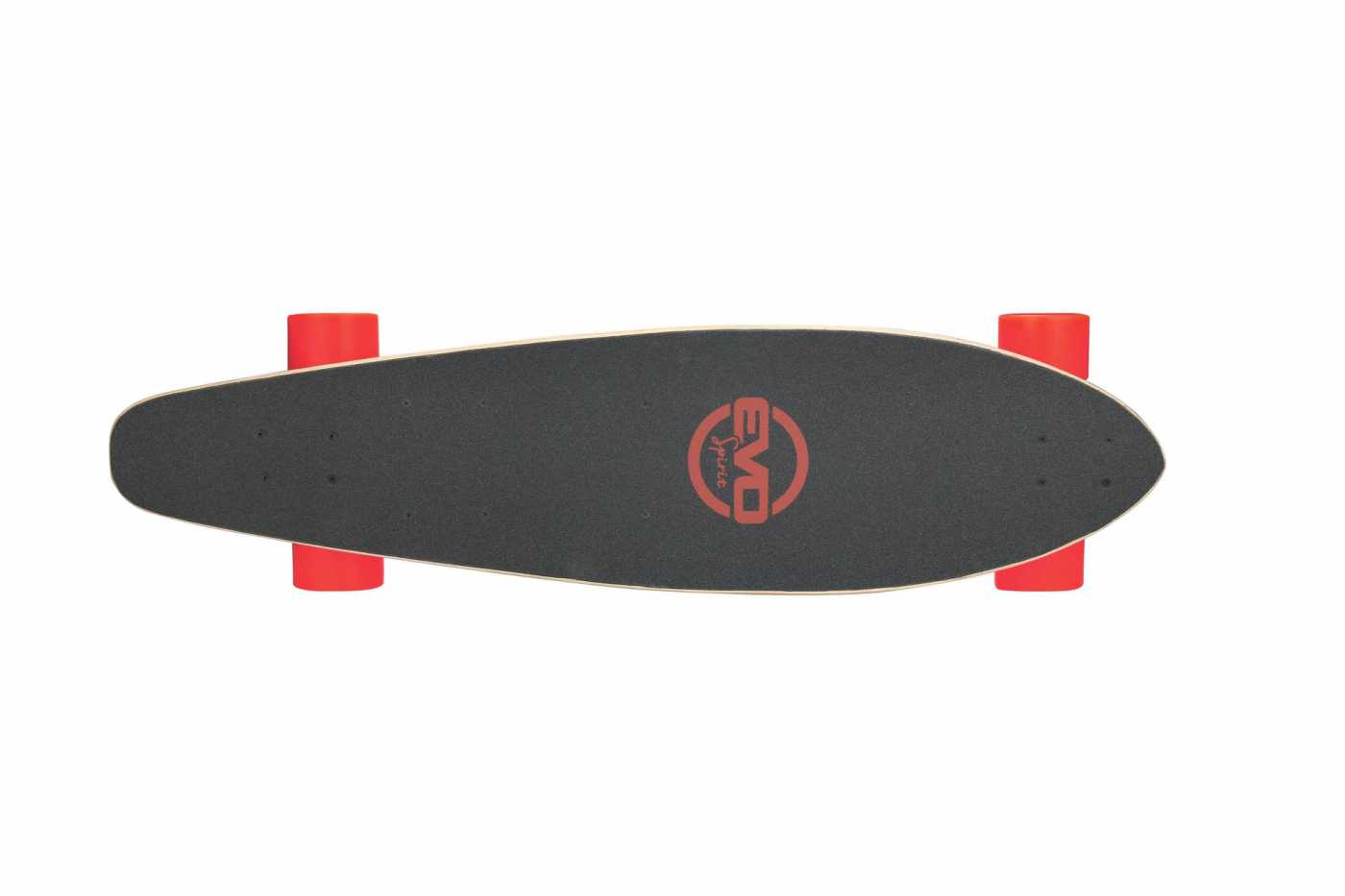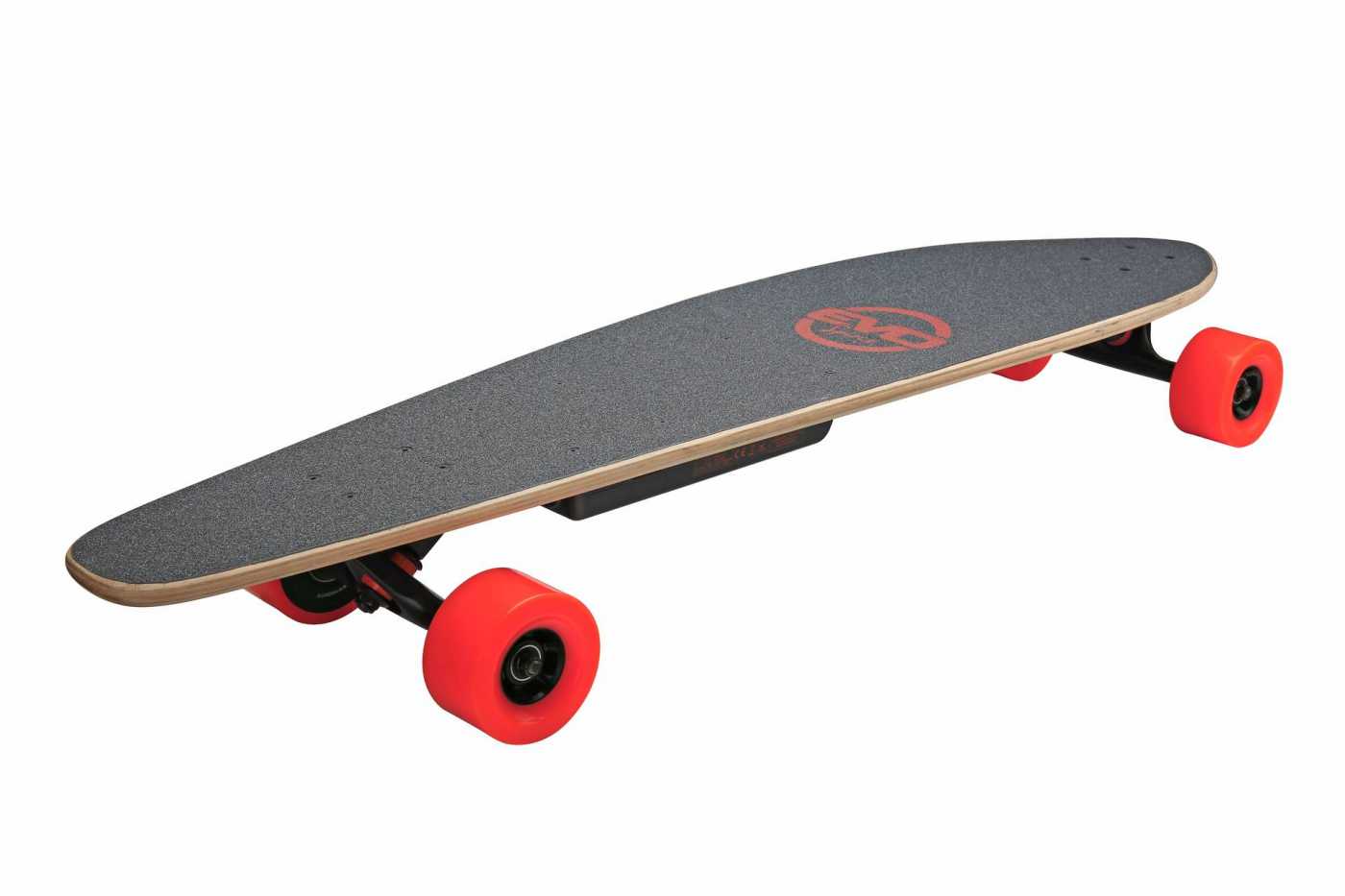 ---